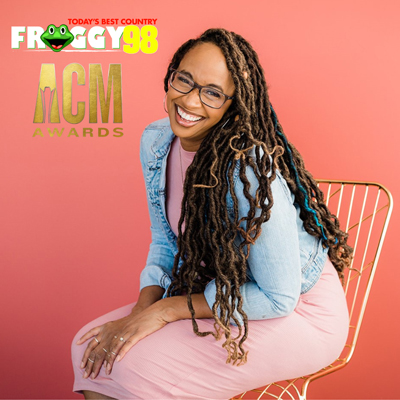 Froggy 98 (KFGE-FM, Lincoln) afternoon host Brooke Summers will once again be the official voice over announcer at the 58th Academy of Country Music Awards, streaming live from Ford Center at The Star in Frisco, Texas, on Thursday, May 11. The two-hour show, hosted by global superstars Dolly Parton and Garth Brooks, will livestream exclusively on Prime Video.
Summers has been making a big splash in the country radio industry in just a short amount of time. In addition to her repeat ACM Awards accomplishment, she was also nominated as Country Aircheck Awards' New Face of Country Music and attended CRS '23 as a Rusty Walker Scholarship recipient and spoke on a Women's Mentoring Breakfast panel.
Brooke Summers joined NRG Media/Broadcast House Media in Lincoln, Nebraska in 2021. In addition to hosting afternoons on KFGE, Brooke wakes up the Lincoln market on sister station B107.3 (KBBK-FM/HD1) as co-host of Brooke & Bic Mornings.
"I am really excited to be presented with this opportunity again," remarks Brooke. "The ACM Awards is the longest running country music awards show, and to be a small part of that is tremendous!"
OM/PD Steve King shares in her excitement. "Two years in a row as the voice of the ACM Awards is an amazing accomplishment for Brooke! The entire staff at Broadcast House is excited for her. She is a superstar on Froggy 98 and there is no one else like her in the market. Now she gets to share her talents–for a second time–with the world. We are SO lucky to have her on our team."