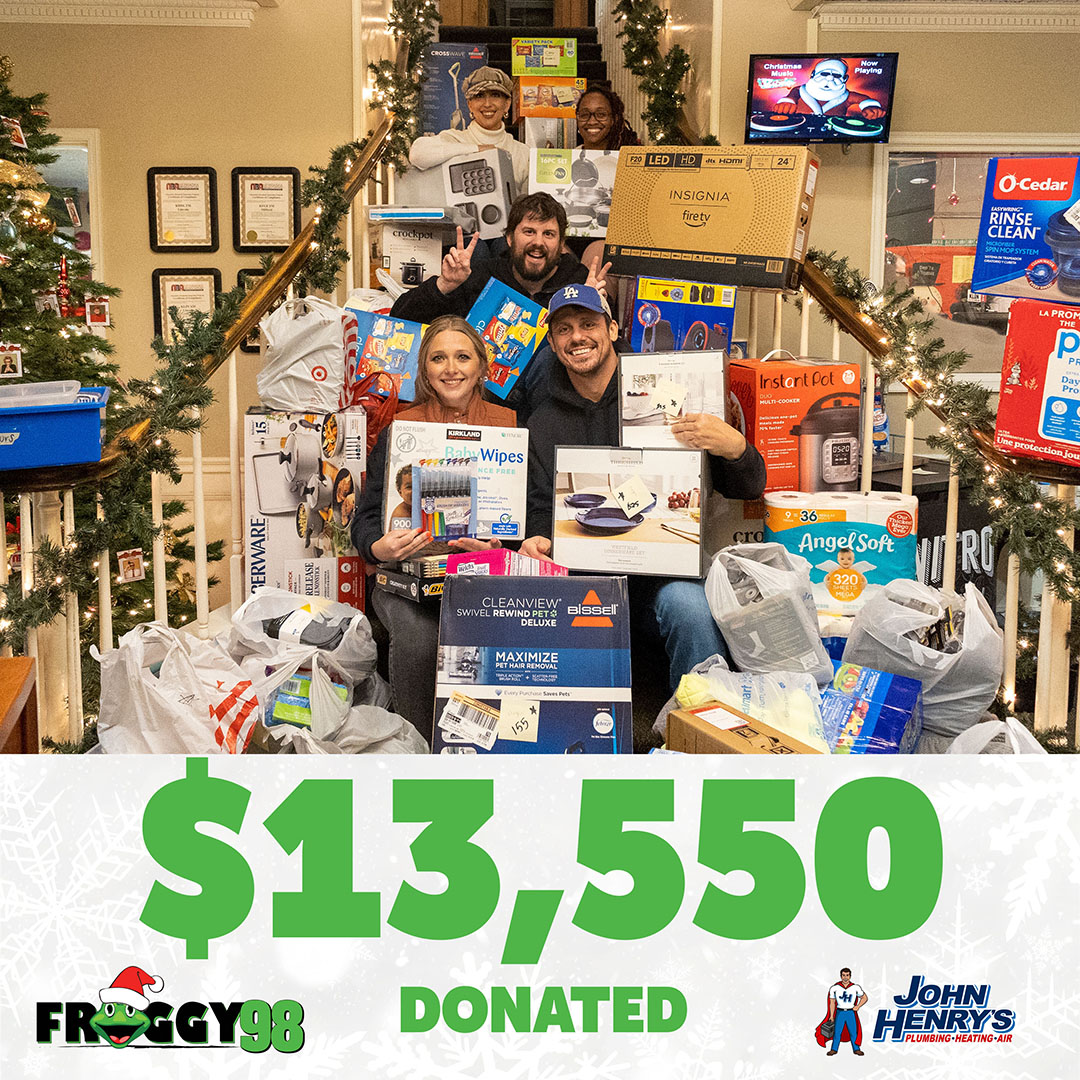 Froggy 98 raised over $13,550 in items and monetary donations for local charities in just two weeks!
Each member of the on-air staff picked a local charity and competed for donations. The "Charity Chase" was sponsored by John Henry's Plumbing, Heating and Air, who donated an extra $1,500 which was split for each team's charity in the order they placed.
AM show producer Megan King, (top left) came in first place for Supportive Services for Veteran Families.
PM host Brooke Summers (top right) came in second with People's City Mission.
At third place, APD/Mid-Day host Cory Edmondson (center) with BraveBe Child Advocacy Center.
AM host Johanna Buresh (bottom left) finished in fourth place with MilkWorks.
AM host Gary Greenwood (bottom right) came in fifth place for Boys & Girls Clubs of Lincoln/Lancaster County.
Nothing says Christmas spirit like a competition!